Tine van de Werken new CFO Dümmen Orange
Dümmen Orange announced today that Mrs. Tine van de Werken will join Dümmen Orange as new Chief Financial Officer.
After a transition period of 1 month she will take the helm from Roger Gerritzen who has been the company CFO for the last 6 years. Roger will continue as the Head of Mergers & Acquisitions and Integration. He will no longer be a member of the Management Board. These changes will support the strategic growth objectives of our company; both organically as through 'buy & build'.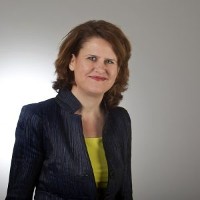 Tine van de Werken holds a Masters Degree in Business Economics from Erasmus University and a degree in Accountancy from VU University. Previously, Mrs. Van de Werken worked as CFO at Royal Cosun, a food company with core activities in sugar, potato products and fruit derived consumables. In her capacity as CFO, she participated in the leadership team of Cosun and successfully led a variety of projects, like acquisitions and divestments, refinancing and the implementation of a SSC ICT and ERP projects.
Van de Werken about her new position: "Dümmen Orange is a new challenge and I am looking forward to contribute in making Dümmen Orange a successful, customer oriented and innovative company."
Roger Gerritzen will step back as CFO and continue as Head of Mergers & Acquisitions and Integration. This move allows him to dedicate more time to identify potential opportunities for Dümmen Orange and delivering the company's objective of substantial growth through 'buy and build'. Roger Gerritzen has played a critical role in the successful development of Dümmen Orange. With Gerritzen at the CFO position Dümmen Orange doubled in turnover.
Biense Visser concludes: "We are glad to welcome our new CFO Tine van de Werken. We are convinced that she will add to the mosaic of diversity in competences in our company. The new role of Roger Gerritzen underlines our ambitions as a company. This is a very important development for our company."