Grow-Tech to join Dümmen Orange
Grow-Tech LLC., (Maine-USA) developer and manufacturer of grow plugs and microgreen growing media is joining the family of businesses of Dümmen Orange
NL De Lier / US South Portland, May - Grow-Tech LLC., (Maine-USA) developer and manufacturer of grow plugs and microgreen growing media is joining the family of businesses of Dümmen Orange. This step reflects the growing importance of scale in the plug business, the opportunity to serve the consolidating young plant growers around the world with innovative products.
A growing group of customers (young plant growers) have identified innovative rooting techniques as the main driver to improve the quality and value of their products and services.
Grow-Tech will benefit from Dümmen Orange's expertise and innovation pipeline and will be better positioned to serve its customers. Dümmen Orange welcomes Grow-Tech's products and market know-how and its up-to date understanding of customer needs, especially in the North American market. Grow-Tech will continue as independent company towards their growing customer base.
Edwin Dijkshoorn, Managing Director Grow-Tech: "We are very excited to be part of this team. Dümmen Orange has the broadest offering of starting material in the floricultural market and its ' Grower Solutions ' business supports growers around the world to become more successful in the greenhouse. We are empowered to drive our growth and lead our expansion. The deal between two private equity owned companies was straight forward recognizing the trend to market consolidation between growers and their suppliers. The valuation was aligned with current market conditions."
Biense Visser, CEO Dümmen Orange: "We are proud to welcome US based Grow-Tech to our family of businesses. Dümmen Orange respects and values all existing customer relations and has asked the directors of Grow-Tech to press ahead. Edwin Dijkshoorn will not only continue to guarantee the current level of knowledge and support but he will also provide a stimulus for continuous innovation and expansion of services to customers around the globe."
With the addition of Grow-Tech, Dümmen Orange will further expand its business in the 'plug' market where it is already represented with the EU based activities of Omni Solutions (2010) and Quick Plug (2017).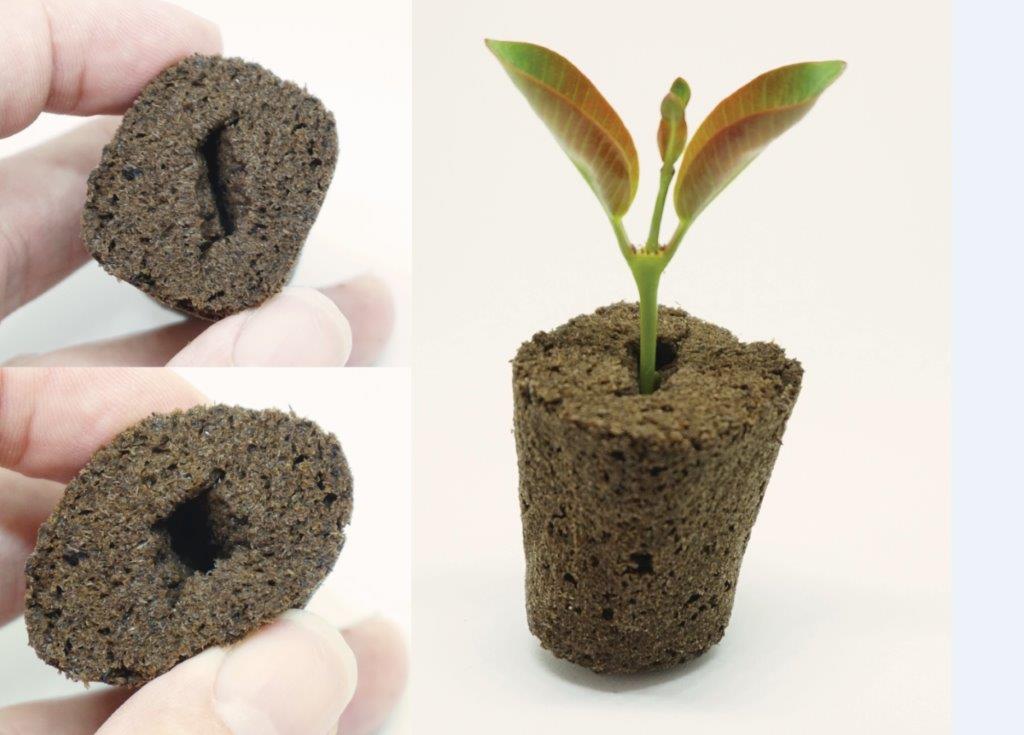 Company profiles
Grow-Tech
Grow-Tech LLC is a leading manufacturer of advanced rooting substrates for commercial growers and wholesalers. The FlexiPlug®, FlexiTrays®, BioStrate® and PUREgrown® ranges are made from the highest quality organic substrates and our own proprietary polymers and biopolymers. Grow-Tech's lines of stabilized growing media are used by growers worldwide to start seeds and root cuttings. The staff has decades of experience working with growers from all over the world and in a variety of industry sectors.
Anania & Associates Investment Company LLC (AAI) is a Maine based and focused private equity firm that partners with management teams acquiring and building companies with a high potential for growth. Founded in 2008 the fund currently has 7 portfolio companies representing over 400 employees and $70 million in revenue. AAI is a long term, regionally focused investor focused on supporting sustainable growth for Maine and its portfolio companies which include: Elmet Technologies LLC, Grow-Tech LLC, Lighthouse Imaging LLC, MEGA Industries LLC, mWAVE Industries LLC, Synergistic Software Solutions LLC & TrakTec LLC.
Dümmen Orange
Dümmen Orange is a leading company in the breeding and development of cut flowers, bulbs, succulents, pot plants, bedding plants and perennials. Its annual turnover is approximately EUR 240 million. The company employs more than 7,000 people worldwide. In addition to a large marketing and sales network, Dümmen Orange has a strong network of production sites. The key to Dümmen Orange's success is a broad and deep product range, supported by a global supply chain. The company embraces its social responsibilities and invests in the health, safety and personal development of its staff.
More information:
Edwin Dijkshoorn- Managing Director Grow-Tech LLC
edijkshoorn@grow-tech.com / +31 (0) 651 208870 (Netherlands) + 1 207 406-0234 (mobile USA)
Marco van der Sar – Marketing and Corporate Communication Manager at Dümmen Orange
m.vandersar@dummenorange.com / +31 (0)6 23 20 84 77