Dümmen Orange Strengthens Annuals Product Team
Global plant breeder/producer hires additional product manager for annual bedding plant category
Columbus, OH, July 31, 2017 – Dümmen Orange welcomes Joel Kempfer to the annual bedding plant product team as Annuals Product Manager. With over 13 years of industry experience, including research, production, sales, and product development, Joel contributes robust and well-rounded expertise to the existing product management team.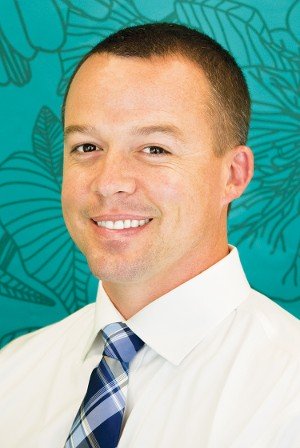 An Army and Iraq war veteran, Joel comes to Dümmen Orange from the Fred C. Gloeckner Company. His industry experience also includes management of a horticulture program for the Brookwood Community, a non-profit organization near Houston, TX, along with managing the pest & disease program for Greenleaf Nursery in El Campo, TX. Joel's role as Annuals Product Manager at Dümmen Orange focuses on monitoring trends to identify and guide market-appropriate products through the breeding pipeline, to trials, and ultimately commercial introduction. Crops included under Joel's expertise include, but are not limited to, Calibrachoa, coleus, Fuchsia, Lantana, Lobularia, Petunia, Portulaca, and Verbena.
Emily Mason, Junior Integrated Product Team Lead for annual bedding plants, has been promoted within the product management team. She shares her thoughts on the team expansion: "Joel's involvement with greenhouse growers and retail operators in the Southern and Midwest markets has provided him with first-hand experience of how Dümmen Orange annuals can be of benefit to our customers. He is very thorough and his knowledge base will help him to identify opportunities in our breeding pipeline that can best serve the market and consumer. We are pleased to welcome Joel to our team to connect the right products with the right customers."
For more information, contact Dümmen Orange at Info.NA@DummenOrange.com or (614) 850-9551.